SmartCaps primary aim is to develop Estonian venture capital market by being committed investor in venture capital funds
Through our fund investments we aim to fuel growth in innovative startup companies, which in turn help to solve world's technological challenges and in addition help to boost economy by creating high value-added jobs, generating revenues and tax income.
As of year end 2021, our portfolio consists of two early stage VC funds from Estonia – Tera Ventures I and Superangel One and also investments into Startup Wise Guys batches 1-7 and SelfDiagnostics OÜ.
Stable growth of investments
As of the year end 2021, our portfolio funds and direct investments had reached a total of 116 companies, which represents a 16% growth year-over-year.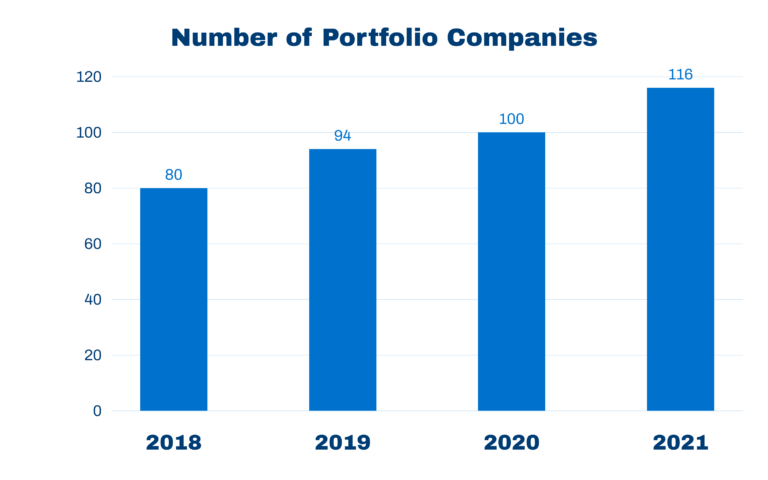 Creating job opportunities
Our portfolio companies had nearly 2300 employees on payroll as of the year end 2021 – an increase by almost a third compared to the previous year.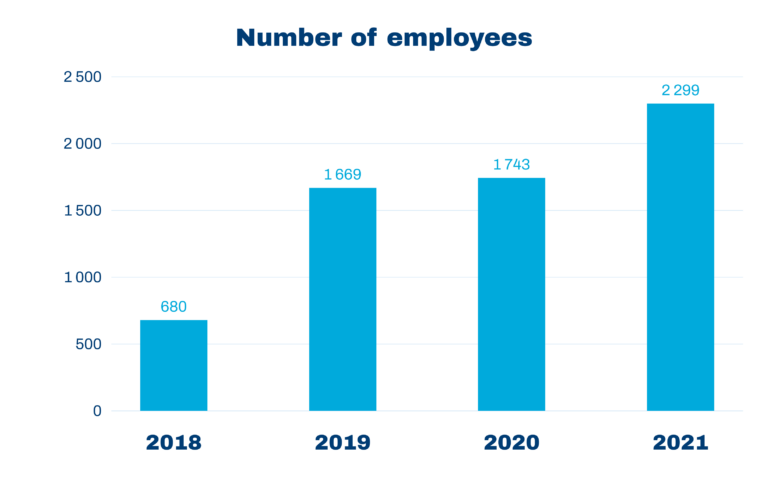 Significant boost to economy
In 2021 the sales of our portfolio companies more than doubled from 400 million euros to an impressive 850 million euros.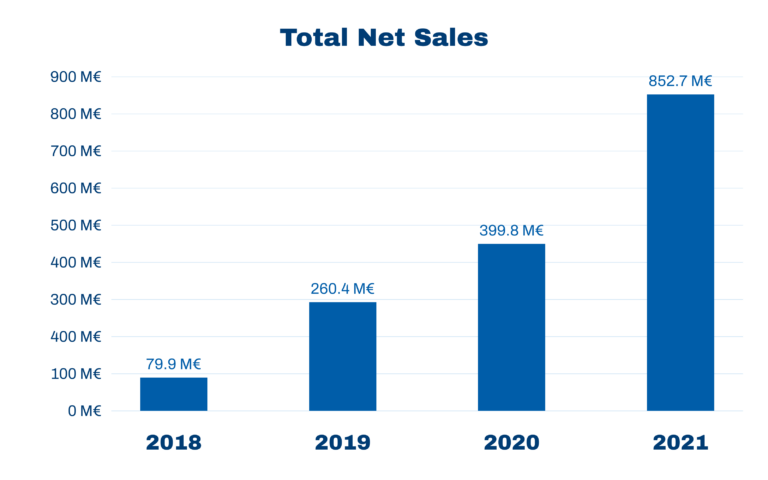 Solid tax income
Our portfolio companies generated almost 40 million euros of tax revenue in 2021, marking a strong 38% growth year-over-year.